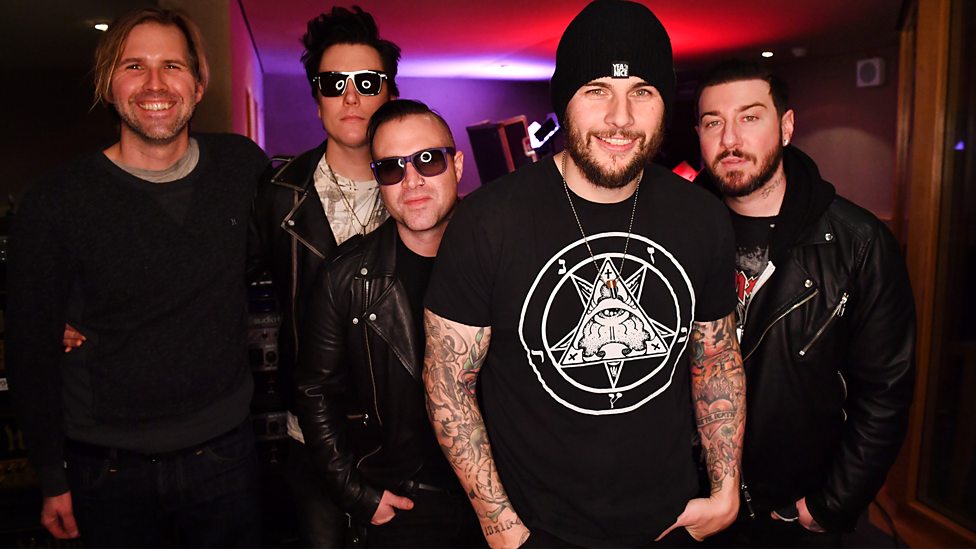 O site da BBC disponibilizou a performance do Avenged Sevenfold para ouvir online neste link .
Setlist:
Hail To The King
God Damn
Nightmare
The Stage
Além de uma pequena entrevista com Synyster Gates.
E neste link você pode conferir algumas fotos de como foi.
PS: Para ouvir todas ma músicas seguidas, basta clicar na foto nova que fica em cima do site.
Turnê

12/01 – Nashville, Tennessee
14/01 – Grand Rapids, Michigan
16/01 – Reading, Pensilvânia
17/01 – State College, Pensilvânia
19/01 – Quebec, Canadá
21/01 – Ottawa, Canadá
22/01 – Hamilton, Canadá
24/01 – Green Bay, Wisconsin
25/01 – Peoria, Illinois
27/01 – Sioux Falls, Dakota do Sul
29/01 – Tulsa, Oklahoma
31/01 – Biloxi, Mississippi
02/02 – North Little Rock, Arkansas
03/02 – Evansville, Indiana
06/02 – Wichita, Kansas
08/02 – Lincoln, Nebraska
09/02 – Cedar Rapids, Iowa
11/02 – Fargo, Dakota do Norte
12/02 – Winnipeg, Canadá
14/02 – Saskatoon, Canadá
15/02 – Edmonton, Canadá
17/02 – Vancouver, Canadá
28/04 – Jacksonville, Flórida
01/06 – Nürburg, Alemanha
03/06 – Nurembergue, Alemanha
08/06 – Leicestershire, Inglaterra
28/06 - Madrid, Espanha
30/06 – Madrid, Espanha
Facebook